Date/Time
Date(s) - 4 Sep 2014
5:00 PM - 7:00 PM
Location
Virginia G. Piper Auditorium, Biomedical Campus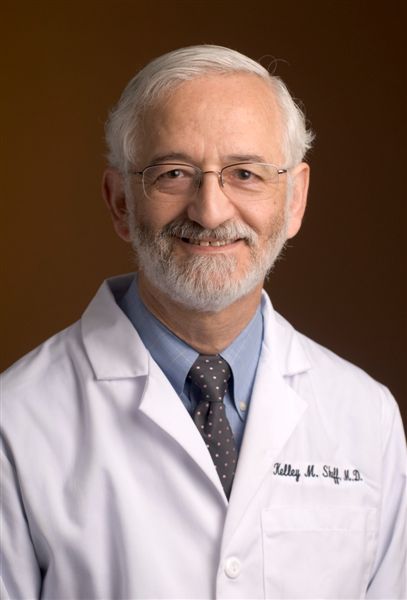 Kelley M. Skeff, MD, PhD, MACP
George DeForest Barnett Professor of Medicine
Stanford University
THE DONALD K. BUFFMIRE VISITING LECTURESHIP IN MEDICINE
"The Evolution of Medical Education"
Thursday, September 4, 2014
5:00 – 7:00 p.m.
Virginia G. Piper Auditorium
600 E. Van Buren Street
Phoenix, AZ 85004
Dr. Skeff is Professor of Medicine in the Department of Internal Medicine at Stanford University, and a Co-Principal Investigator of the Stanford Faculty Development Center (SFDC). He received his MD from the University of Colorado and his PhD from the Stanford School of Education. Dr. Skeff's academic career has focused on methods to assist faculty and residents nationwide to improve their teaching effectiveness, resulting in the development of the Stanford Faculty Development Center. The SFDC uses a dissemination approach that trains faculty from institutions nationally and internationally to train their own faculty colleagues and housestaff at their own institutions to become more effective teachers. The SFDC has trained 343 faculty trainers from 146 institutions in 16 countries to become local, regional, and national resources for the improvement of medical education.
These faculty have, in turn, assisted over 15,000 faculty and residents to improve their teaching effectiveness. Over the years, the SFDC has received support from the Department of Health and Human Services, the John A. Hartford Foundation, the Robert Wood Johnson Foundation, the Josiah Macy, Jr., Foundation, the Veterans Administration, and Stanford University. The SFDC has conducted teaching improvement programs in the fields of Clinical Teaching, Preventive Medicine, Medical Decision Making, Contemporary Practice, End-of-Life Care, and Geriatrics in Primary Care.
In addition, the SFDC has also implemented successful programs to assist basic science faculty and faculty from other allied health fields to improve their teaching effectiveness. Dr. Skeff has received several awards for his work including: awards from students and residents at the Stanford University Medical Center, the Stanford University Walter J. Gores Schoolwide Faculty Achievement Award, the first national Award for Career Achievement in Medical Education from the Society of General Internal Medicine, and the AAMC/AOA Distinguished Teacher Award in the Clinical Sciences, Joy McCann Mentoring Award, the AAMC Flexner Award for Distinguished Service to Medical Education, and the Association of Program Directors in Internal Medicine's Distinguished Medical Educator Award. He is a Regent of the American College of Physicians.
 Program
5:00 – 6:00 p.m. Reception
6:00 – 7:00 p.m. Lecture
Enjoy a catered reception from 5:00 – 6:00 p.m. and view medical students' posters representing the culmination of their four year scholarly research projects
Sponsored by Flinn Foundation
The Donald K. Buffmire Visiting Lectureship in Medicine, begun in 1997, continues the Flinn Foundation's commitment to bringing to Arizona leading practitioners and thinkers in the medical field.
Parking
1. UA Employee Lot 10001
Complimentary event parking, as space becomes available, Southeast corner of N. 5th St. & E. Fillmore St., Phoenix, AZ 85004
2.  UA Guest Lot 10002
Complimentary event parking, as space becomes available, Northeast corner of N. 7th St. & E. Van Buren St., Phoenix, AZ 85004
3. Arizona Center (Central Parking Garage)
$3/hr on exit, credit/debit cards accepted
450 N 5th St, Phoenix, AZ 85004