Date/Time
Date(s) - 6 Jan 2014
6:00 PM - 9:00 PM
Location
PBS EIGHT
You Are Invited as our Studio Audience Guest as Dr. Ben Carson presents
"The Missing Link, The Science of Brain Health",
A National PBS Television Special.
BENJAMIN SOLOMON CARSON, SR. M.D.
Today Dr. Carson is an emeritus professor of neurosurgery, oncology, plastic surgery and pediatrics at the Johns Hopkins School of Medicine, where he directed pediatric neurosurgery at the Johns Hopkins Children's Center for 39 years.  He was the inaugural recipient of a professorship dedicated in his name in May, 2008, and is now the Emeritus Benjamin S Carson, Sr., M.D. and Dr. Evelyn Spiro, R.N. Professor of Pediatric Neurosurgery, having retired on June 30, 2013.  Dr. Carson holds more than 60 honorary doctorate degrees and has received literally hundreds of awards and citations. In 2008, he was awarded the Presidential Medal of Freedom, the highest civilian honor in the land.  Dr. Carson is interested in all aspects of pediatric neurosurgery, and has a special interest in trigeminal neuralgia in adults.  Through his philanthropic foundation, Carson Scholars Fund, he is also interested in maximizing the intellectual potential of every child.  An internationally renowned physician, Dr. Carson has authored over 100 neurosurgical publications.  Dr. Carson has written five best-selling books, and his fifth book, America The Beautiful, was released early in 2012 and has made the New York Times Bestseller List.
Dr. Carson has been married for over 38 years to his wife, Candy and is the father of three sons.
Event Details:  Click here to reserve your ticket
Adult Studio Audience Entry Ticket is Free.
Tickets available by clicking on "Register" above.
Seating is limited.
Audience Members please wear business attire.
*Everyone MUST present their Ticket at Guest Registration on Monday, January 6th @ 6pm.
Studio Doors close at 6:30pm to begin "live taping" with Dr. Carson.
Enter building through the front doors off Central Ave. & (take the elevator to the 6th Floor), exit left to Guest Registration.
Public Parking ($6.00) located @ Northeast corner of Central Ave. & Fillmore St.
Arizona PBS Kemper and Ethel Marley Foundation Studio A on the 6th Floor
555 North Central Avenue, Phoenix Arizona
This PBS Television Special is sponsored by The Platinum Group.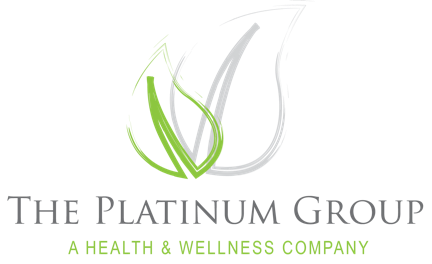 _____________________
"The Missing Link, The Science of Brain Health"
Produced in the Studio at