Date/Time
Date(s) - 12 Mar 2014
5:30 PM - 7:30 PM
Location
Health Sciences Education Building C104
THE DONALD K. BUFFMIRE VISITING LECTURESHIP IN MEDICINE
"Pulmonary Surfactants:  From Bubbles to Babies"
 Wednesday, March 12, 2014
5:30 – 7:30 pm
Health Sciences Education Building
Lecture Hall C 104
435 N. 5th Street, Phoenix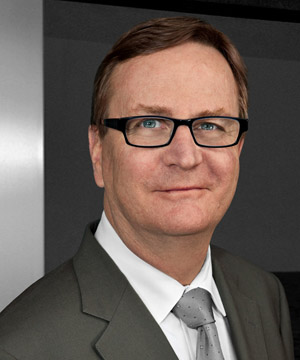 Sam Hawgood, MBBS
Dean and Vice Chancellor for Medical Affairs
University of California San Francisco
School of Medicine
Sam Hawgood, MBBS, was appointed dean of the UCSF School of Medicine and vice chancellor for medical affairs in September of 2009, after having served as interim dean since December of 2007.  In addition to his distinguished career at UCSF, where he was chair of the Department of Pediatrics and associate director of the Cardiovascular Research Institute, he has an international reputation in neonatology research.  As a clinician, he witnessed the tragic deaths of infants from respiratory distress syndrome (RDS), a developmental deficiency of pulmonary surfactant and a major cause of neonatal death.  Dr. Hawgood's quest to prevent RDS led him to UCSF where he worked as a research fellow with the distinguished scientists John Clements and William Tooley, pioneers in the discovery and therapeutic uses of pulmonary surfactant in premature babies.
The story of the pulmonary surfactant system from its discovery in the mid 1950's by Dr. John Clements, through the elucidation of the cellular and molecular underpinnings of its function, to the introduction of successful new therapies for premature newborns in the 1980's is a compelling trans-disciplinary translational success. My presentation will tell this story and update it through the current day including a description of genetic disorders of the surfactant system.
Program
5:30 – 6:30 pm Reception
6:30 – 7:30 pm Lecture
Enjoy a light reception from 5:30 – 6:30pm and view medical students' posters representing the culmination of their four year scholarly research projects
Sponsored by Flinn Foundation
The Donald K. Buffmire Visiting Lectureship in Medicine, begun in 1997, continues the Flinn Foundation's commitment to bringing to Arizona leading practitioners and thinkers in the medical field.
Parking
1. UA Employee Lot 10001
Complimentary event parking, as space becomes available, Southeast corner of N. 5th St. & E. Fillmore St., Phoenix, AZ 85004
2.  UA Guest Lot 10002
Complimentary event parking, as space becomes available, Northeast corner of N. 7th St. & E. Van Buren St., Phoenix, AZ 85004
3. Arizona Center (Central Parking Garage)
$3/hr on exit, credit/debit cards accepted
450 N 5th St, Phoenix, AZ 85004