Date/Time
Date(s) - 4 May 2014 until 6 May 2014
12:00 AM - 12:00 AM
Location
Miraval Institute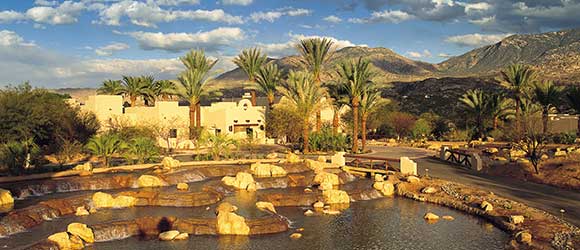 The Diagnostics Summit
The University of Arizona / Miraval Institute
May 4–6, 2014 in Tucson, Arizona
Without an accurate and timely diagnoses — patients have nothing. Diagnostics are the often over looked piece of the healthcare paradigm. This Summit gives you the opportunity to engage with the brightest minds in Diagnostics and to explore the most powerful diagnostic innovations that will shape healthcare now and in the future.
The Diagnostics Summit, created by DxInsights and hosted by The University of Arizona / Miraval Institute, will bring together leading innovators in the fields of diagnostics and personalized healthcare to explore powerful new technologies and the latest advances in diagnostic science. This is your exclusive invitation to engage and debate with the brightest minds in diagnostics today and participate in interactive forums and hands-on working sessions led by inventors and thought leaders.
---
Plenary Speakers:
Anna Barker, PhD, Director of Transformative Health-Care Networks, Co-Director of The Complex Adaptive Systems Initiative, Professor, Arizona State University
Tom Grogan, MD, Founder and Chief Scientific Advisor, Ventana Medical Systems, Inc.
John Kao, MD, Director of the Bay Area Science and Innovation Consortium
Kristin Pothier, MS, Partner/Principal, Ernst & Young
Eric Reimann, MD, CEO of Banner Research at Banner Health and PI, Alzheimer's Prevention Trial
Mara Aspinall, President/CEO, Ventana Medical Systems, Inc.
Inventors / Entrepreneurs include:
David Armstrong, MD, PhD, Professor of Surgery at University of Arizona (diabetic diagnostic wear)
Mark Boguski, MD, PhD, Founder & Chief Medical Officer, Genome Health Solutions (tablet based platforms)
Michael Cima, PhD, Professor of Engineering, MIT (Nanotech applied to diagnostics)
Michelle Hanna, PhD, CEO and Scientific Director of Ribomed (Abscription for DNA, RNA and protein testing)
Elli Kaplan, CEO of Neurotrack (early detection tool for Alzheimer's disease)
Alan Nelson, PhD, Founder, Chairman and CEO of Visiongate (3D cell imaging for early cancer diagnostics)
Michael Singer, PhD, CEO of Brainscope (smartphone concussion apparatus)
Marvin Slepian, MD, Professor of Medicine and Bioengineering, University of Arizona; Co-founder of Syncardia Systems, Inc. (implantable diagnostic sensors)
---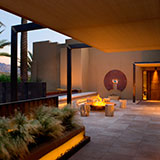 Full Program Fee – $1,500 includes:
The Diagnostics Summit & UA / Miraval Institute tuition
Two all-inclusive nights at Miraval in a casita style guestroom
Shared transfers to/from Tucson International Airport
Breakfast, lunch, dinner, snacks, and non-alcoholic beverages
Full access to resort facilities, and a welcome Miraval tote bag and water bottle
Participation in a wide array of activities including fitness, yoga and meditation classes and lectures
Day-Only Program Fee – $600 includes:
The Diagnostics Summit & UA / Miraval Institute tuition
Conference meals for two days
Register by April 10, 2014
Call Miraval at 800.232.3969 for conference registration and reservations.